Product features
Blurbs is designed to power up your brand's organic reach, lead generation and sales conversations by leveraging the social networks of your brand ambassadors.
Access: Securely & on the go
The Origin.blurbs platform is simple to access, use, and administrate – with most activities requiring no more than a click or two. In addition, the Advocate mobile app (a cohesive, patented white-label app) enhances user convenience and engagement, whilst its robust security gives you peace of mind that your information and data is secure. Apps are available for iOS and Android phones.
Book a demo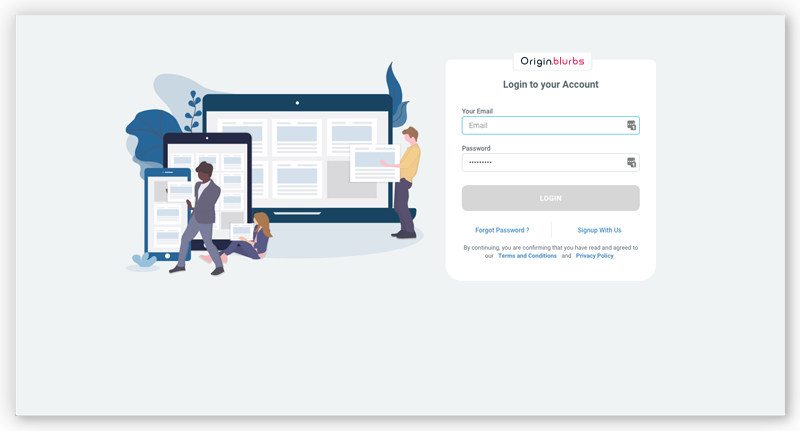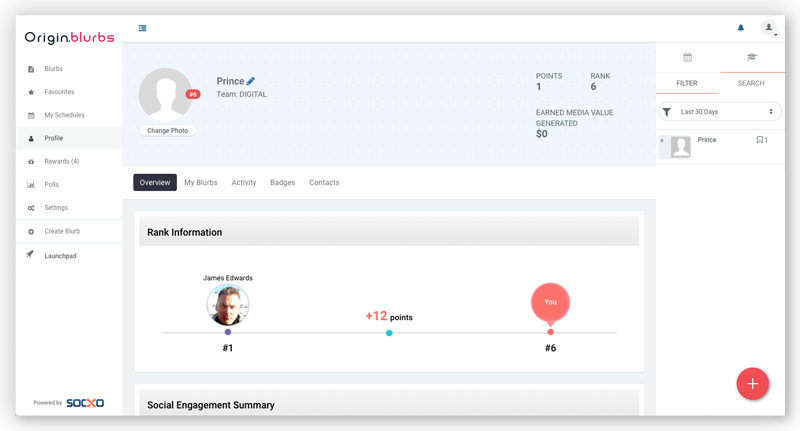 Add, Create, and Curate Content
Origin.blurbs helps you achieve the perfect blend of branded, industry, and user-generated content (UGC), for highly effective internal and external communication. Subscribe to RSS feeds, plug in social channels, curate content with UpContent, create it from scratch, and organise it correctly for easy sharing amongst your users. Subscriptions can be updated at any time.
Book a demo
Gamify & Engage
Users win points for various activities, which can be defined by the admin based on business objectives. The Origin.blurbs platform offers an addictive, full suite of gamification features, making for interactive user engagement and retention. These include: Leaderboards, Badges, Quizzes, Polls, Challenges, and Campaigns. All features are customisable by admins so that they can be related back to your business objectives and user groups.
Book a demo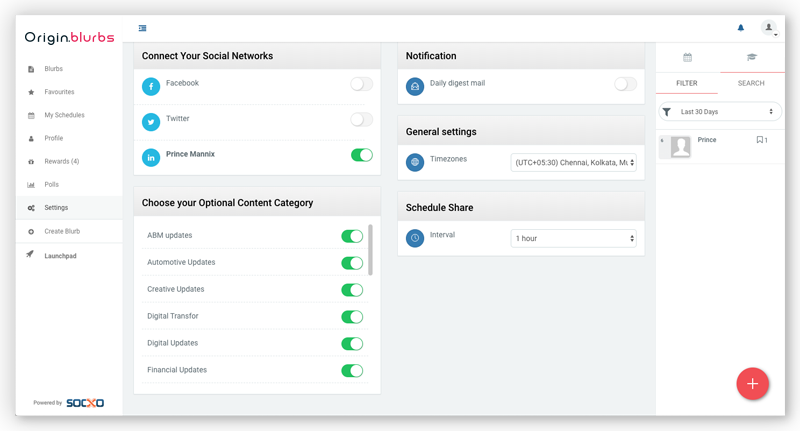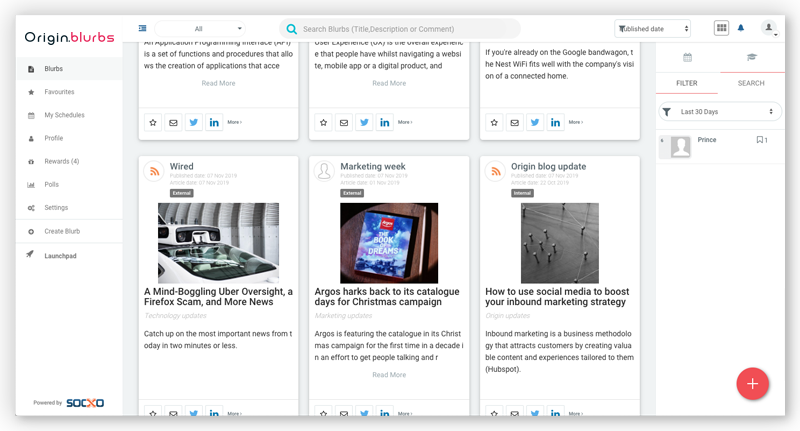 Share & Interact
All Origin.blurbs users can like and/or comment on internally shared content, and/or share it externally via their own social networks, depending on the administrators' settings. Posts may be edited by users before sharing, and they can be posted out immediately, or scheduled for a specific time in the future. The Origin.blurbs user dashboard is updated in real time to reflect the latest user activity.
Book a demo
Track & Analyse
For Users: All Origin.blurbs users are given a personal dashboard that shows them what their advocacy activities have delivered, where they are in comparison to their peers on the platform, the badges that they have achieved, and the points and rewards that they have gained. For Administrators: You'll be able to view data related to website traffic, social media reach, content performance, user engagement, and lead generation.
Book a demo