LinkedIn Webinar
Social selling on LinkedIn refers to using LinkedIn to find, connect, and build relationships with leads and prospects in hopes of driving sales.
You might connect with a prospect today, schedule a video call for the next Tuesday, give them a demo that Friday, and close by the following weekend.
But you won't get those results without a solid LinkedIn social selling strategy.
That's why I'm sharing this FREE webinar with you all. You'll get to learn how to implement a proven Linkedin social selling strategy and more here.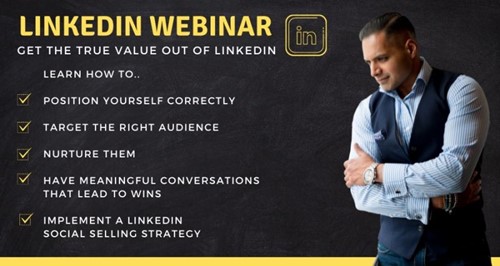 Marketing Director